WELCOME
The Safety and Health Department is responsible for developing occupational safety and health and transportation safety policy for the International Brotherhood of Teamsters. The department also provides technical and regulatory information as well as support to IBT Trade Divisions, Conferences, IBT Departments, Joint Councils, Local Union Affiliates and Rank-and-File Members.
WHAT'S NEW
President Biden Asks the Department of Labor to Issue First-Ever Hazard Alert for Heat and Announces New Investments to Protect Communities
Millions of Americans are currently experiencing the effects of extreme heat, which is growing in intensity, frequency, and duration due to the climate crisis.
Read More
Stress can be harmful to our health and increase mental health challenges. Mental health challenges can include clinical mental illness and substance use disorders as well as other emotions like stress, grief, feeling sad and anxious, where these feelings are temporary and not part of a diagnosable condition. While there are many things in life that induce stress, work can be one of those factors. However, workplaces can also be a key place for resources, solutions, and activities designed to improve our mental health and well-being.
Read More
Winter weather presents hazards including slippery roads/surfaces, strong winds and environmental cold. Employers must prevent illnesses, injuries, or fatalities, by controlling these hazards in workplaces impacted by winter weather.
Read More
View Current Air Quality
Employers Should Institute Plans During Hot Days to Protect Workers from Heat Illness and Death
An unprecedented heat wave has gripped Western United States, reaching temperatures as high as 117 degrees, placing millions of workers and citizens at grave danger from heat illness and causing or contributing to dozens of deaths. The historically high temperatures have led to extreme drought and a surge in wildfires in California, Arizona, and Oregon, among other states.
Read More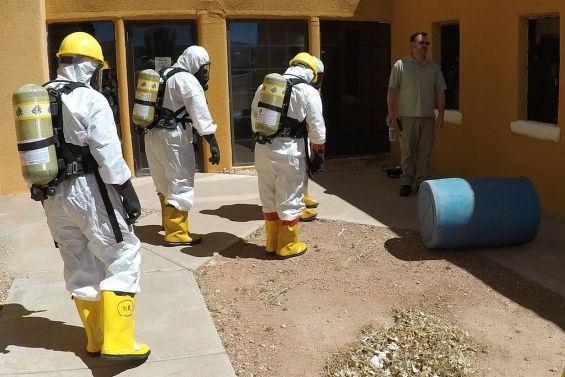 Rail Union Courses Funded by NIEHS Worker Training Program Help Educate Rural and Tribal Rail Workers on Health and Safety
Railroad workers in communities near the Navajo Nation territory received important safety training on April 10-14 in Winslow, Ariz., thanks to Teamsters and other rail union grantees of the National Institute of Environmental Health Sciences (NIEHS) Worker Training Program.
Read More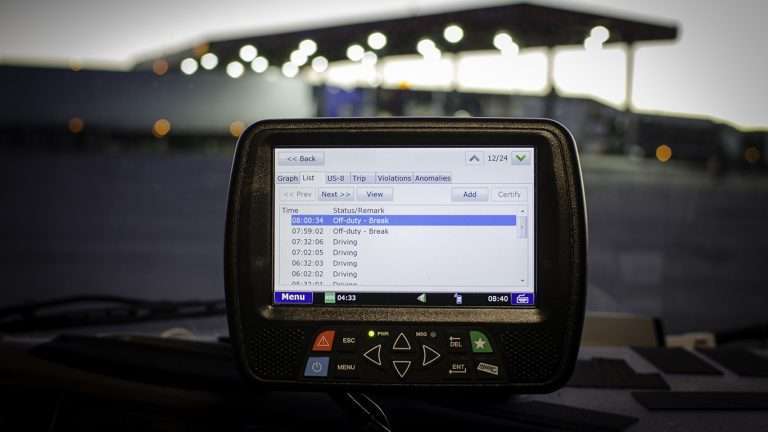 FMCSA outlines return-to-duty status for ELD out-of-service violations
Enforcers will begin issuing out-of-service orders on April 1 to drivers who are found in violation of the U.S. DOT's electronic logging device mandate. And in a media update this week, the Federal Motor Carrier Safety Administration briefly detailed what the out-of-service and return-to-duty status procedures will be once hard enforcement of the mandate begins.
Read More
Carrier ordered to pay driver $17k for refused load firing
Central Cal Transportation must pay a driver $16,723 after the Department of Labor concluded the carrier violated whistleblower protection by firing her for refusing an overweight load.
Read More
Journey to Drive: New Apprenticeship Program Puts More Teamsters Behind the Wheel
Anyone who works in trucking or follows the transportation sector knows there is one topic that has dominated the industry in recent years. That topic is the persistent shortage of drivers and how it has plagued carriers nationwide.
Read More
Drug-testing for DOT employees expanded to include opioids
Washington – The Department of Transportation will include four semi-synthetic opioids in its drug-testing program for DOT employees, according to a final rule published in the Nov. 13 Federal Register.
Read More
Jury Awards Track Inspector Whistleblower $1.05M in Damages
On February 19th, a Colorado jury awarded Brandon Fresquez $1,050,000 in damages in his FRSA whistleblower retaliation claim against BNSF Railway Company.
Read More
Fighting for Safety and Unity
OUR PROGRAMS
Worker Training Program
The International Brotherhood of Teamsters Consortium consists of 12 Teamster Training Centers and the Rail Workers Hazardous Materials Training Program, representing 9 rail unions.
The target population of workers includes: remediation, construction workers; truck/rail transportation workers; warehouse workers; and airline workers. We deliver high quality safety and health training to workers in under-served populations, providing the necessary skills to safely work on remediation projects in their respective communities.
More Information
Teamsters Apprenticeship Program
The Teamsters Apprenticeship program is a partnership between the U.S. Department of Labor, ABF Freight and Teamsters Local Union 25. The goal is to help people interested in obtaining their Commercial Driver's License (CDL) and driving freight get all their necessary training for free.
More Information
Rail Workers Hazardous Materials Training Program
Peer trainers dedicated to providing quality education and awareness of hazardous materials, empowering rail workers and communitiies
More Information